Client Love
Some kind works from our wonderful clients.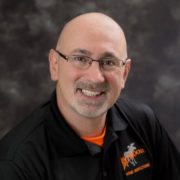 As an owner of home inspection company with multiple inspectors I found it almost impossible to keep up with my outdated website and social media… And then I met Josh Fulfer, being a very likable guy we hit it off right away. I hired Josh to revamp my website and to guide me through increasing my internet reviews. Josh has proven to be everything I thought he would be and more… Not only do we now have one of the best website in our industry with great reviews, we also increased our google reviews from 2 reviews to 75 with a 4.8 rating in just a few short months. Josh has been great to work with, he has a vast knowledge that surpasses his peers… believe me I have worked with a few website designers who thought they new what they were doing only to let me down. Josh has proven to be true to his word. Above all this, he was very flexible in schedule to accommodate my extremely busy schedule… but more importantly he was very kind and patient with me. With all this being said, I would strongly recommended Josh and his company KVF Marketing for your website design and more…
Thomas Ruemenapp
Owner at Big Moose Home Inspections Inc.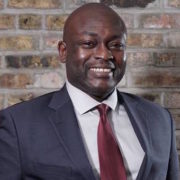 I'm writing this review because of the impressive results and performance Josh delivered. Prior to meeting with Josh, I had met with other marketing professionals. By far, Josh was better prepared and more knowledgeable of my specific industry and where I needed to focus. Together, we developed our game plan/strategy and set deadlines for completion. I was blown away by Josh's attention to detail and ability to complete tasks ahead of schedule. I was also happy he was straight and honest with me when I mentioned things he thought didn't fit with my/our game plan. We successfully executed our first two projects to completion with rave results and are in the midst of our third. In Josh I had a dedicated partner. It's hard to fathom, but he craves my success as much as I do. I most highly recommend him. I am positive he will deliver for you as well."
Odalo Ohiku
Law Office of Odalo J. Ohiku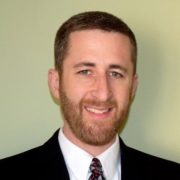 I hired Josh at KVF Marketing to redesign and relaunch my law firm's website. I was looking for someone with a good eye for design, as well as expertise in SEO work, and he came through on both counts. He gladly answered the multitude of questions I threw at him throughout the process, and he quickly worked to get the site successfully launched much quicker than the timeline he initially set out. I'm now confident I have a website that's attractive, user-friendly, and which also should lead to an increase in traffic. I would definitely recommend Josh for your design or marketing needs….I have had an increase in new calls where the caller reports finding my site though a "google search", and I've gotten positive feedback from various people about the appearance of the site.
Gary Lippow
Lippow Law Offices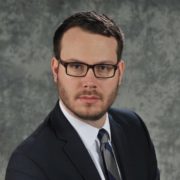 KVF Marketing helped redesign Meyer Law Office's new website. Josh was incredibly helpful during the entire process, paying attention to every single detail we wanted addressed….  The Google reviews are huge… A significant portion of clients who call me indicate they read my reviews… Had I not hired you I'd probably never had realized that this was a good idea. And fortunately it seems that NONE of the other firms in town have caught on. That 5 stars from Google is visually appealing, it's right on top, and I think people like to click on it.
Matthew Meyer
Meyer Law Office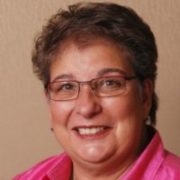 We're proud to announce our new website that showcases all that the Chamber has to offer! Please be sure to take a moment and visit us at http://tosachamber.org. We'd like to extend a special thank you to Tosa resident and Chamber member, Josh Fulfer of KVF Marketing, for a wonderful job on the new site! We love it! And if your business needs help connecting with local customers, be sure to contact Josh.
Terry Estness
Wauwatosa Chamber Commerce Director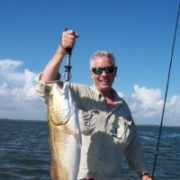 I had only been in business a year and had spent several thousand dollars trying to achieve a wed presence –all three previous experiences were a waste of time and money. Then Josh was highly recommended to me, with a great deal of doubt I tried one more time. Surprise Josh was able to triple my web activity at less than one half the cost of the other providers. Now I too highly recommend him. In economics I was taught you can't get a product or service that is fast, cheap and good. Josh breaks that rule !!!
Glenn McCullough
ASAP Bed Bug Detection - Owner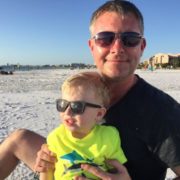 Josh was very helpful with the design and implementation of my new website. I've seen added traffic to my site and have had great feedback from customers. In addition to the website, KVF marketing has sent my website to the top of many searches in a matter of weeks! I would recommend Josh's services to anyone that is looking to stand out from their competitors and get more business.
James Smead
Owner, ReDefined Spaces
I can't add much to the already glowing recommendations that Josh has already received. I asked Josh to re-design my company's dated website and create a more modern look geared toward capturing and increasing visitor response. He came through with flying colors and the new website is a reflection of our company's character and technical expertise. I've been very happy with the product, the service and the attention that Josh has provided and I would recommend him to anyone looking to increase traffic, optimize a web presence or give a face-lift to any online marketplace.
Ryan McCullough
Director of Sales and Marketing, Electronic Technologies International, Inc.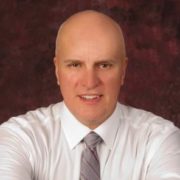 I am co-chair for education and VP of WAHI. (Wi Assoc of Home Inspectors). Josh came and presented at our semi-annual fall education conference discussing online marketing strategies. Josh did a great job relating to my 100 + type A home inspection peers. He provided real-time data and value. Members were engaged and saw immediate value in his message. Sometimes during speaking sessions, members will excuse themselves in higher #'s when a speaker is less intriguing. I observe this constantly. I have a BS in middle school education. During his 1 hour and 45 minutes very few left the room. There was also a constant barrage of questions indicating the high value he provided. He is a true givers-gain type person letting his reputation and hard work speak for itself. In addition he was malleable in his presentation when a computer issue required him to reset everything with less than 10 minutes to spare. Despite this speed bump (not Josh's fault, the hotel failed to provide some cables) which I imagine was nerve raking, distracting, and took a bit away from his original plan, Josh still delivered on all points. I fully endorse Josh to any business or profession.
Tom Kruse
Wisconsin Association of Home Inspectors
I am pleased to be able to provide a recommendation for Josh Fulfer and his organization, KFV Marketing. We opted to work with Josh based upon a recommendation from a business colleague and we were very pleased! Josh took the time to gain an in-depth understanding of our business mission and clientele to fully address our needs as to transform and update our website. Josh was also able to provide valuable suggestions and recommendations based upon data analysis of our site that would serve to bolster our online presence. He continues to work with our organization as a marketing partner, providing us with customized options to continue to increase our visibility on the internet, as well as providing on-going support and training. We are very pleased with the re-design of the website, which has resulted in a more streamlined and focused message. The updated site is easy to view and navigate on any device and is an excellent branding tool for our organization to assist us in attracting new clientele. I would strongly recommend KFV Marketing and Josh Fulfer for website design, online marketing strategies and branding techniques.
Anna Jarecki
President, AccuCheck Reports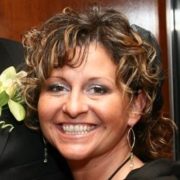 I just wanted to take a moment to thank you for everything you do for East Tosa.  You are undeniably an asset to the organization and it is awesome knowing that you can and do know your role and execute it in a professional and timely matter.  I know much of what you do, may appear to be behind the scenes to some, but it doesn't go unnoticed by the rest of us.  You truly create the "face" of East Tosa through all of your marketing efforts and we wouldn't be as successful as we are without you. Thank you for all you do!
Maya Romboy
President - East Tosa Alliance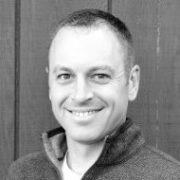 I worked with Josh while on the leadership team at Globalcom. Josh was pleasant to work with, knew his stuff, and overachieved our desired results at a fraction of the cost of other firms. The work he did translated into a 52% year-over-year increase in website traffic, and a 27% increase in the number of visitors who went to the Globalcom "Contact Us" page. He achieved these results by optimizing the site for search, and getting backlinks to the site, which bumped all of the requested targeted keywords/phrases to the first page of Google search. I'd recommend calling Josh if you have any SEO or web marketing goals, he will likely uncover areas of your web marketing to improve on that you may not have even realized.
Paul Pucci
Sales Manager, Globalcom Technologies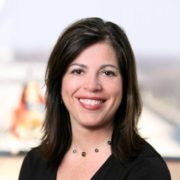 I fully endorse Josh Fulfer and KVF Marketing! Josh recently reworked our website for our small business and did a wonderful job. He was professional, accommodating, resourceful and very patient…as we worked through some challenging unforeseen business transitions during the website conversion. I highly recommend him! He is now hosting our website, and manages our monthly e-blast, and I am sure we will use him for service in the future. Thanks Josh!
Cindy Marti
Owner, Spinal Dynamics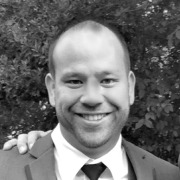 I have worked with KVF Marketing for a year for both web design and digital marketing. I have been extremely satisfied with the quality of work, level of service, and most of all the degree of comfort I have with the team. They were creative with producing high quality solutions for my business' needs that are realistic for my budget. Best of all they continually show examples of how kindness and compassion build trust, credibility and authenticity!
Sam Abraham
Owner, Level Headed Mudjackers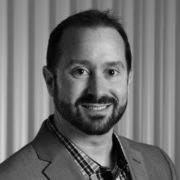 We recently worked with Josh to completely rebuild our company website. He walked us through the process and stayed on top of the details from the very first meeting through completion. He took control of the technical elements while incorporating our ideas and content. He provided us a much needed service and we would recommend him to anyone that finds themselves in a similar situation.
Gary Montag
Project Manager at Langer Roofing & Sheet Metal Inc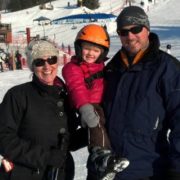 Criterion Home Inspectors highly recommends Josh! Prior to working with Josh our company had a high performing website, however, Josh was able to take it to the next level! Josh was able to make the site more current and user friendly. As a result, our site is simplified and more effective which as the owner of a company is critical for our clients. Josh maintained excellent communication from the first meeting through launch and thereafter. The transition from our old website to the new website was seamless which again, is critical for business. Lastly, Josh did a fantastic job listening to our concerns and incorporating our feedback. It was a pleasure working together and we cannot thank you enough for a job well done!
Scott Nelson
Owner at Criterion Home Inspectors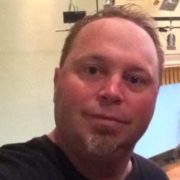 Josh and KVF Marketing delivered as promised a clean and modern website for Musson Brothers, Inc. The process was simple and KVF demonstrated strong communication skills which led to the ease in the process. I would highly recommend KVF's services for those looking to update or create a website which delivers results and surpasses expectations!
Darren Muljo
Director, Musson Brothers Inc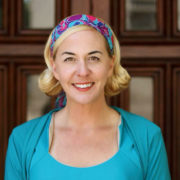 Josh's attention to our organization's solid 40-year-old mission yet taking into consideration our recently-updated branded look, his research to gain knowledge of the event to help determine our needs and ideal presence online, and his prompt response in communication made him a pleasure to work with. By taking the time to learn who our audience is, what our needs are, and what improvements we wanted to see from our previous site, Josh created a clean and easy-to-understand site that works well with the vast amount of information we need to reach our audience. Josh was prompt, always responded to my concerns and suggestions with a listening ear and in a professional manner, and met the deadlines that were set to accomplish the task. I definitely recommend Josh (and KVF Marketing) for your future website design work.
Amy Grau
Program Manager at Historic Milwaukee, Inc.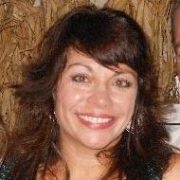 Josh Fulfer is responsible for the development and design of our company's websites. Mr. Fulfer's skills and knowledge have benefitted our company immensely. Specifically, he has substantial expertise in web site design, SEO, marketing and Google Analytics. His receptive, responsive approach, his professionalism, and his keen attention to detail are just some of the reasons it is a sincere pleasure to recommend him.
Frieda Pulkowski
Vice President, Apara Care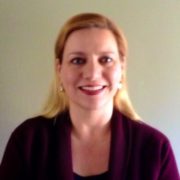 Josh and his team did a wonderful job designing and building our new company website, which is very user-friendly. Josh is extremely professional and responsive. He also utilizes data and analytics in order to gain valuable insight, which he uses to drive marketing strategy. It has been a pleasure working with him, and I would highly recommend Josh for your marketing needs.
Renee Baertlein
Vice President, Vac Air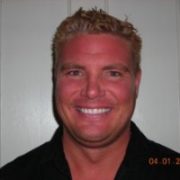 Josh has done remarkable work on our website and has shown us results which others have not. Very personable and shows up on time and does what he says he going to do. Has been a great asset to our growing business. I would highly recommend him to anyone that needs web marketing.
Sheldon Gasek
Owner, Best Handyman
Josh and KVF have been a great asset to our custom cabinet business. Their knowledge of marketing, and website design has had a big impact on my business. We regularly get leads, and I would definitely recommend them to any business looking for more customers.
Brian Grimm
Owner, Distinctive Cabinets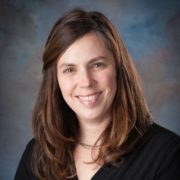 I have had the great pleasure of working with Josh on several projects. He developed the Wauwatosa Village site in a timely and professional manner – identifying opportunities to leverage and optimize the site whenever possible. Josh and I also sit on the East Tosa Alliance board together. He has streamlined this organization's website and provided fantastic social media strategy that has greatly increased the presence of this organization.
Meg Miller
President, GEM Strategies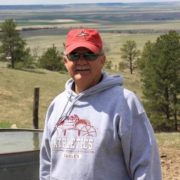 We had an excellent experience with Josh. He is professional, efficient and a pleasure to work with. We would highly recommend Josh to help you with your marketing needs!
Rog Rogers
StateFarm Agent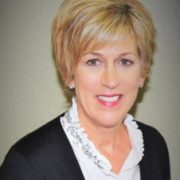 Josh did an excellent job creating my new website. He was patient with me and very professional.
Dr. Corinne Kennedy
Owner at Kennedy Chiropractic Center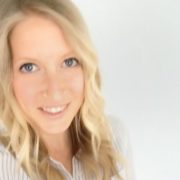 Our new website was a long time in the making, and Josh at KVF made it easy to get the finished product up & running. Josh gets back to you re: questions quickly. The site theme works great for our needs & brand and his instructional videos made it easy to take over the administration of our site. Thanks KVF!
Rena Siddall
Executive Assistant at Red Granite LLC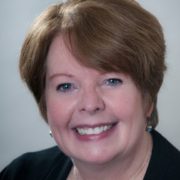 Josh did an exceptional job of creating a new website for Tosa's All-City Read and migrating all of the information from our previous site. He is fast, responsive, reasonably priced and has a good eye for design. Best of all, he provides each client with a set of step-by-step tutorials, screenshots and videos so updating the site is simple and seamless. I highly recommend Josh and KVF Marketing if you are considering creating or upgrading your website.
Maureen Connors Badding
Tosa's All-City Read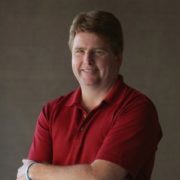 I run a non-profit event (5k run/walk) that raises money to fund college scholarships in memory of my son Brandon, who passed away at the age of 19 from leukemia. Josh and KVF Marketing developed a new website for the run that greatly enhanced the appearance and navigation of the site and provided me the tools to perform the simple edits on my own. Josh was very easy to work with and responsive to my needs, having the site up and running in 3 weeks. He also provided ideas on using the site to help build our exposure and provide means for people to connect with us.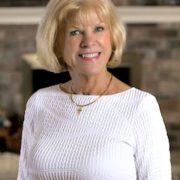 The new site is outstanding and there is an increase in calls all thanks to you.
Reta Engelking
Cleaning Maid Affordable - Owner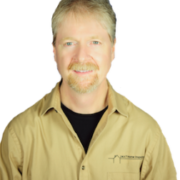 I am very please with the new website that Josh created for me. It is user friendly as well as mobile friendly. Josh is very knowledgeable and professional and my project was completed in a timely manner.
Jim Seitcher
Owner, 24x7 Home Inspections
Mr. Fulfer has done an excellent job of picking our brains in order to determine our wants and needs. He is prompt, available and professional. He does not shy away from giving us marketing suggestions to help us grow our business. He truly cares and wants all his clients to be successful.
Andrew Esler
Vice President, Elser Commercial
Josh and I were faced with building a pretty complex website, covering multi business entities over several states. We explored several ways to structure the site to find what we eventually determined was the most effective path. The impression I got was that in his line of work he encounters various customers. From those that have no interest in learning how the process works, to those that want to understand all the various pieces of the puzzle. Neither is right or wrong, but he needs to adapt accordingly. I was more the later, and Josh took the necessary time to review it all in detail, and at a level that made it easier to understand. Thanks Josh. Well done.
Jim Schmid
General Manager, Diamond Factory Service
Globalcom Technologies engaged Josh with web search optimization over a year and a half ago and we are still pleased with the results of his work. Josh's delivery is very professional, informative and creative. I would highly recommend Josh and looking forward to working with again.
Jim Marshall
President, Globalcom Technologies
About Us
We help businesses connect with local customers, using proven online marketing processes. We specialize high-value lead generation, web design, and search engine marketing.